Easter Egg Extravaganza!
Happy Easter! In preparation of this beautiful springtime holiday all about renewal and hope for the future, be sure to check out this post, because it's egg decorating time! There are so many amazing things you can do with eggs to garnish your dining table, decorate your front door, or just sprinkle around the house to lighten and brighten. IES is here to help you to see the possibilities, and illuminate the feeling of Easter in your home.
1. If you are more savvy with the glue and cloth mediums versus dye, "Cloth-mache," or the decoupage method of decorating eggs, is a really fun way to add as much color and pattern to your eggs as you like! See Martha Stewart's recipe, or our personal favorite decoupage recipe on Alisa Burke's flickr.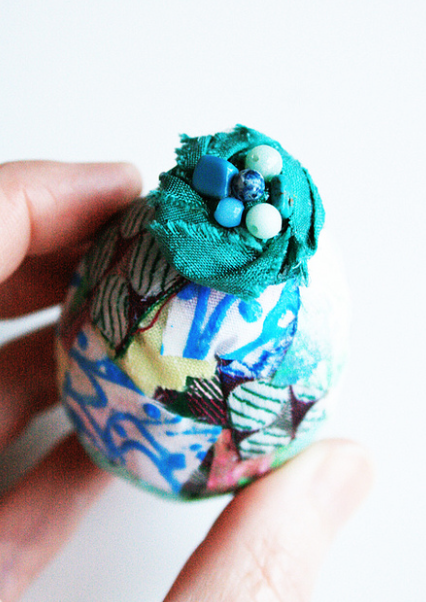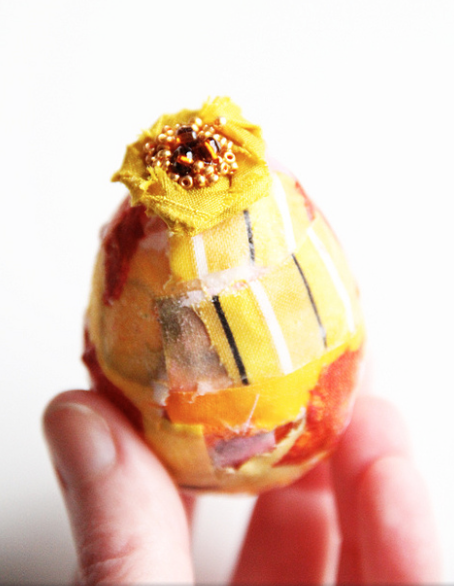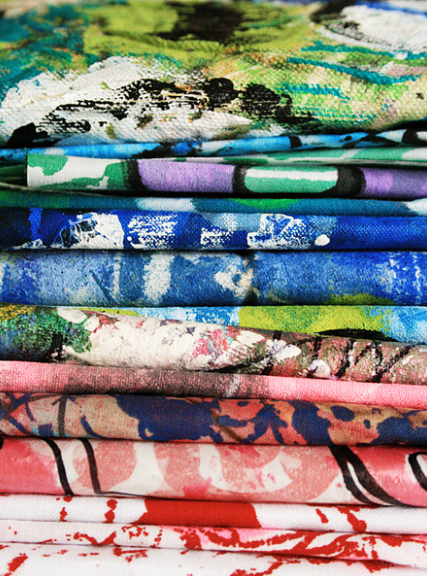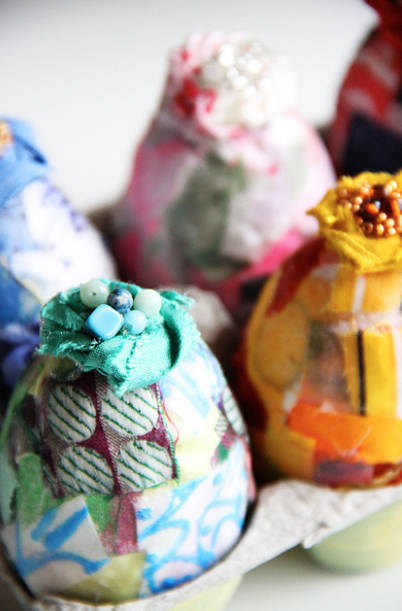 2. We LOVE these watercolor-inspired Easter eggs that we found on Spoon Fork Bacon! Gorgeous!!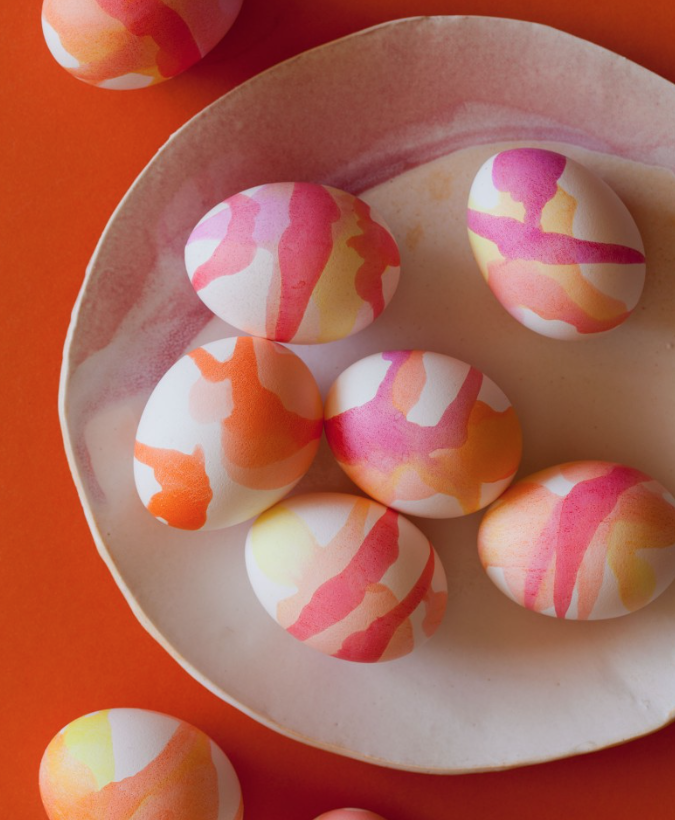 3. If you find yourself preparing for Easter a few weeks in advance, these eggs are a very rewarding challenge. Pysanky, or Ukrainian Easter eggs require special materials and careful attention to detail, so don't wait, get crackin'! Just don't crack your eggs accidentally! The Alison Show will show you how.
4. Want to take your Easter egg decor to the next level? Make them interactive with your guests! These secret message-harboring eggs we found on Poppy Talk are so cute and super fun.
5. If you wake up on Easter morning, and find you don't have an egg-dying kit in your stash like you thought you had, try these classic dyed Easter eggs with a thrifty twist! Thank you, Thrifty Divas!
6. For the extra creative and talented, these free-hand painted Easter egg recipes we discovered on the Alison Show, and A Creative Mint are whimsical and adorable.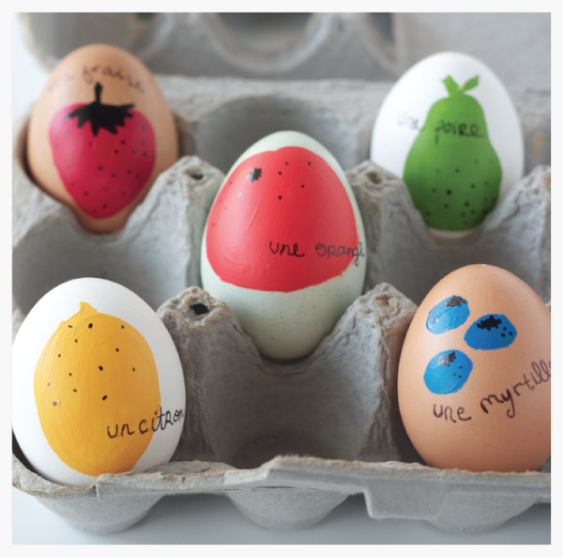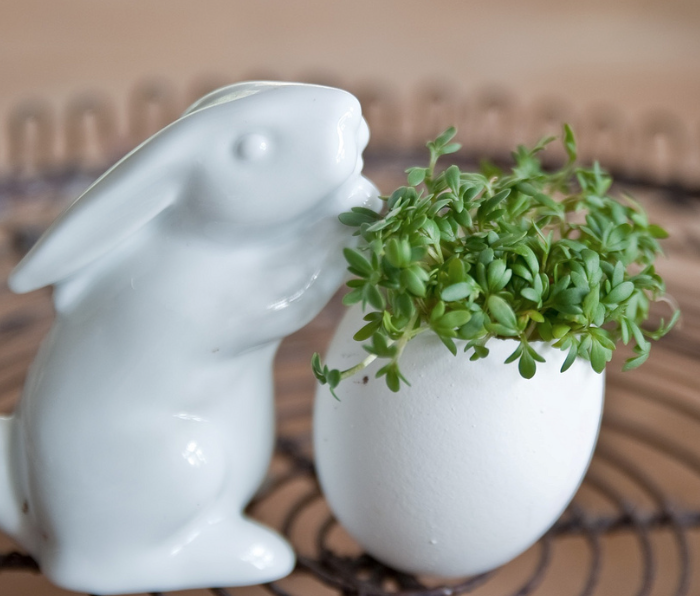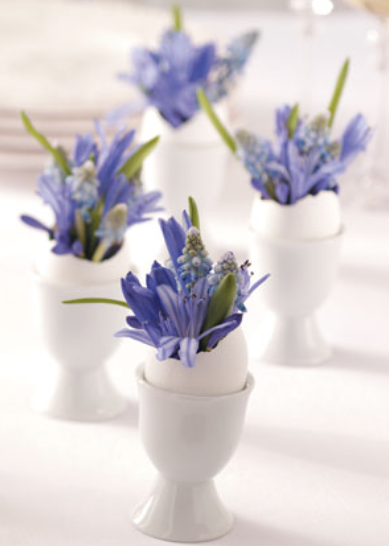 8. Use stickers, rubber bands or tape to decorate your easter eggs! Tape is the no-dye-required option, and look at what bright colors and shapes you can create as seen on Lovely Indeed. If you find that you can't resist the temptation to get your hands dirty with dye, LRF shows us a fool-proof way to use stickers to beautify our eggs. Momtastic takes it one step further, and uses rubber bands to inspire an even messier tie-dyeing method. All three approaches are so beautiful and easy!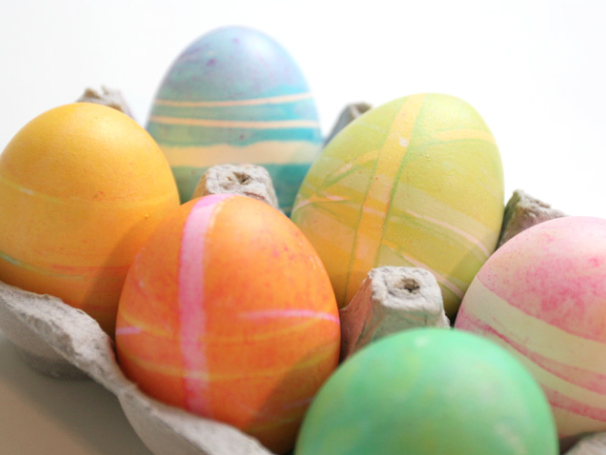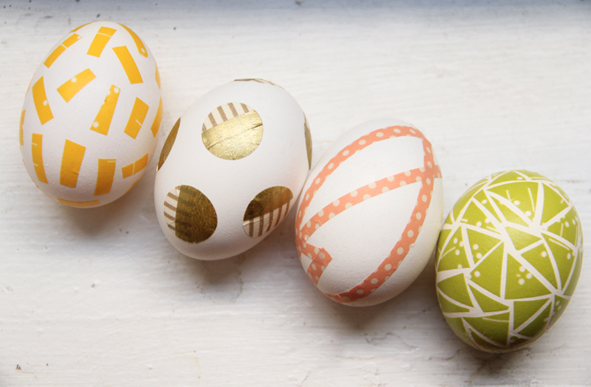 9. Dress up your easter eggs! Mr. Printables, FamilyDisney.com, and A Bit of Pilli Pilli all offer really adorable ways to make little egg people, or even your favorite character to watch over your home! Take these ideas and run with them! Personalize your eggs to fit you and your family/friends-- Who will you create?
10. Gilded. Easter. Eggs. Being completely head-over-heals for both color and sparkle, this style is our go-to method for decorating those simple white oval wonders. Pencil Shavings Studio has the TOP SECRET craft recipe here. Well, maybe it's not as exclusive as all that... but if you don't know about how to make them, you should want to!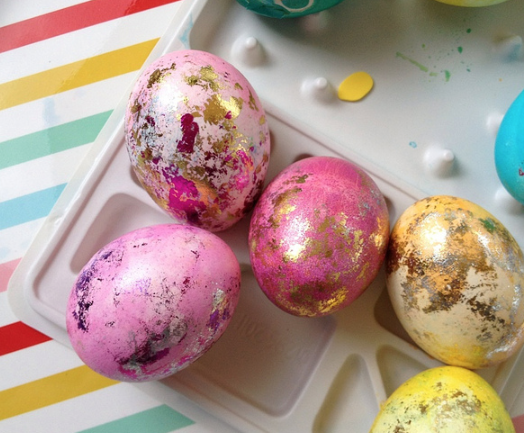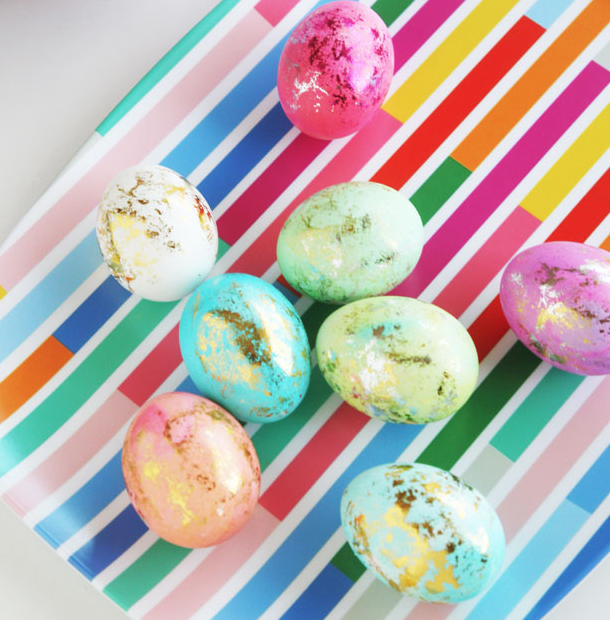 Enjoy your egg-making Easter, because it is a new year, and there is so much in store for you!
xo,
the sparkler