My Wedding Story
Getting married, in the traditional sense of the term, was one of the most rushed times of my existence. I was engaged on Halloween, the holidays happened, and before I could blink, it was midnight on New Year's Day, and it was over! Your wedding day will undoubtedly be a blur. This is why most brides make use of the usual engagement period, typically 9-18 months, in order to relish each milestone and step of the planning process.

Not many brides, in fact almost no brides, plan their wedding in two months. My husband, Pretlow, and I had rather unique circumstances surrounding our marriage, which prevented us from enjoying a relaxed year-long engagement. And no, there was no pregnancy involved, before you ask.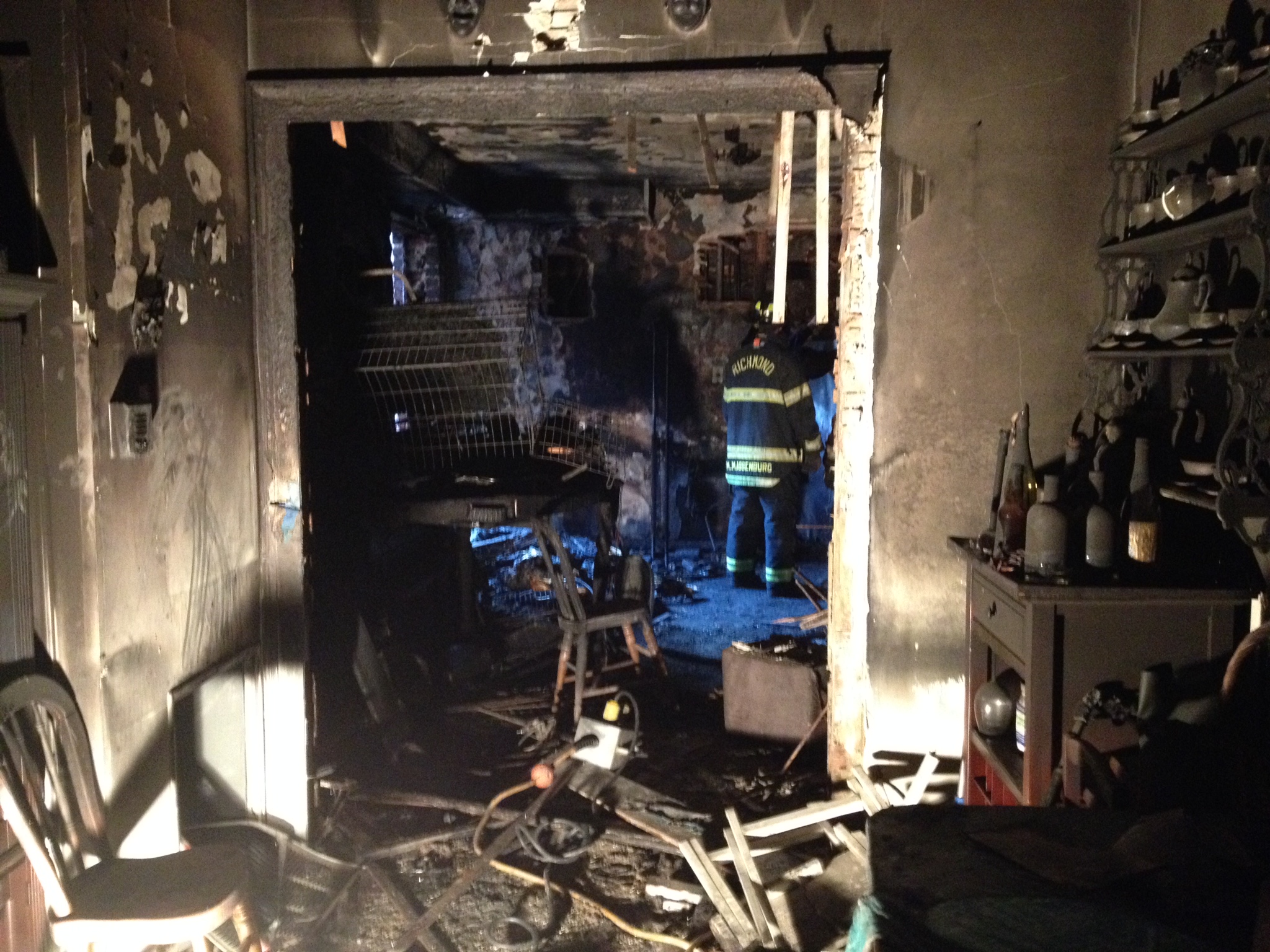 On October 2nd, 2014 at 5am our apartment's kitchen caught fire. That fire, to get metaphorical for a mo', ignited more than the extremely flammable contents of our refrigerator. It was the catalyst for my entry into full-blown adulthood. The blaze torched all our belongings and left us without a place to live. Luckily, no one was hurt! In fact, our friends, family, and perfect strangers came to our aid to help us salvage what little we could, and by donating clothes, home-goods, and funds. So, we weren't left out in the cold by any means. Let's just say my rose colored glasses were whipped off my face and smashed on the ground by a ruffian named Frigidaire. It was time to get real.

For Pretlow and I, if we could escape a deadly fire within ten minutes of our lives together, then we knew we were meant to be together for all the minutes we had left. The message was clear: "All you need is love." (The marital tax breaks, and shared health insurance benefits are just added bonuses!)

We were married on the front porch of our new apartment on November 3rd, almost exactly one month after the disaster. Pretlow and I decided to have a very low key BBQ party for friends and family the following summer to celebrate. I am in the throws of planning it right now, actually.

That little plan, not so surprisingly, did not stand with Momma Cottle, my mom. So, at the insistence of the ladies in my clan, my family and I threw together a small 40-person ceremony and dinner reception on Jan 1st, a time when everyone would definitely have off work. A nuptial celebration at its most practical!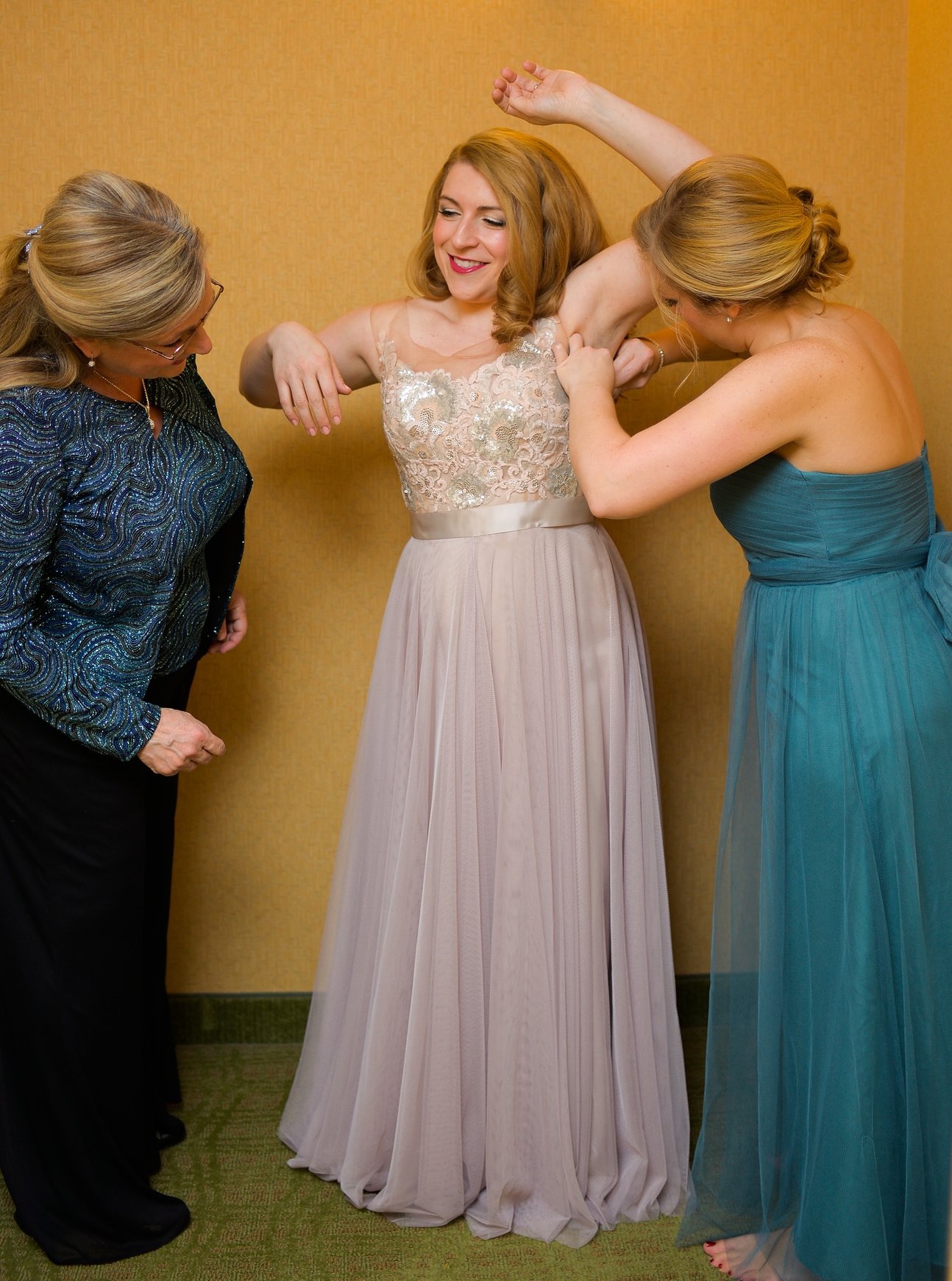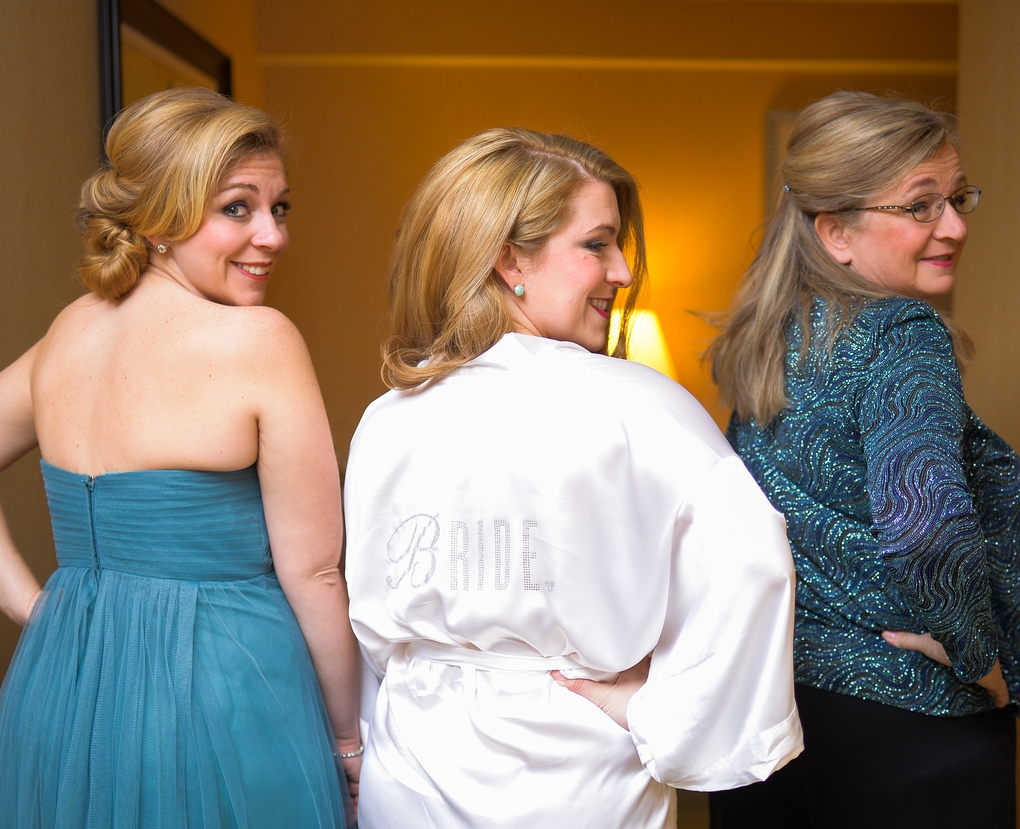 Here is how I got everything together, virtually overnight:

1. I picked the first venue I thought of, and it ended up being perfect! Gorgeous Balliceaux was the first place my husband and I ate together in Richmond, and it was ideal for the restrictions of my guest list and budget. The restaurant provided the ceremony site, reception space, set up and clean up services, the incredible, tailored menu, the full bar, and the staff! THE STAFF WERE AMAZING. It was a one-stop shop for all my wedding needs.
***Budget tip: if you treat your wedding celebration more like a rehearsal dinner, or better yet, avoid using the word "wedding" at all in your planning (especially with venues and vendors), I guarantee you won't still be paying for it ten years afterward! Hooray for selective labeling!
3. I called up my friend and comrade in the Richmond wedding industry, photographer James Lee with 88 Love Stories for a few formal, but mostly informal photos. He made a video too without me knowing! Love him!
4. My budget-friendly florist, the lovely Sarah with Petals & Twigs, was referred to me by a friend, and the flowers only cost under a few hundred dollars. Candles are a budget friendly substitute. My florals included: a wreath for my crown, a flower girl halo (not pictured), a few bouquets, bouts and corsages, and a ribbon of baby's breath to decorate my program sign.

5. Theme, color scheme, and decor, Oh My! For me it was a no-brainer. The holidays are a great time to shop for inexpensive metallic decor -cough- Hobby Lobby- cough-. I chose my color scheme-- metallics like silver, gold, and rose gold-- without having to even think about it! Everyone in my family happened to have blue accents in their fancy dress, so that was all the coordination we needed in my wedding party. Pinterest and Etsy were huge in all other decorative and gifting regards. (Etsy: cake topper, Flower Girl's dress, "Ring Security" tee, Groom's gift, parents' gifts, Best Man's gift)

6. For music, Balliceaux helped me book a jazz band for dinner (the rest of the time I threw together and iPod playlist) for under $500.

7. CAKE. After picking up cupcakes to taste from my absolute most favoritest bakery ever, WPA, I ordered three round cakes. I skipped the traditional cake silhouette. Easy transport!

7. A cousin made my invitations-- All I had to do was send her addresses in Google spreadsheets-- super easy!

8. Registered for gifts in about 2 minutes. Make a multi-store registry online here.

9. The only real extravagance I gave in to were the centerpieces I rented- three breath-taking crystal trees that radiated the soft glow of the dining room's candlelight. These came in around $240.
...Okay, I lied. I may also have splurged on some signage that I had made by a Trader Joes artist (off the clock, obviously!). Signage for directions, and in lieu of programs, $300.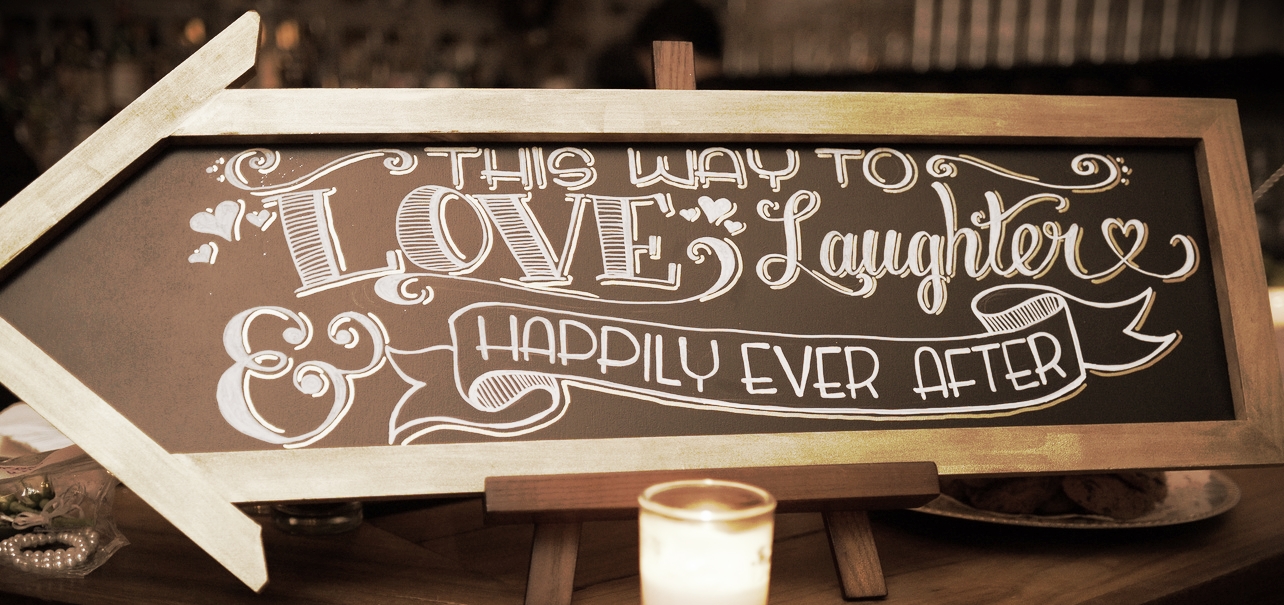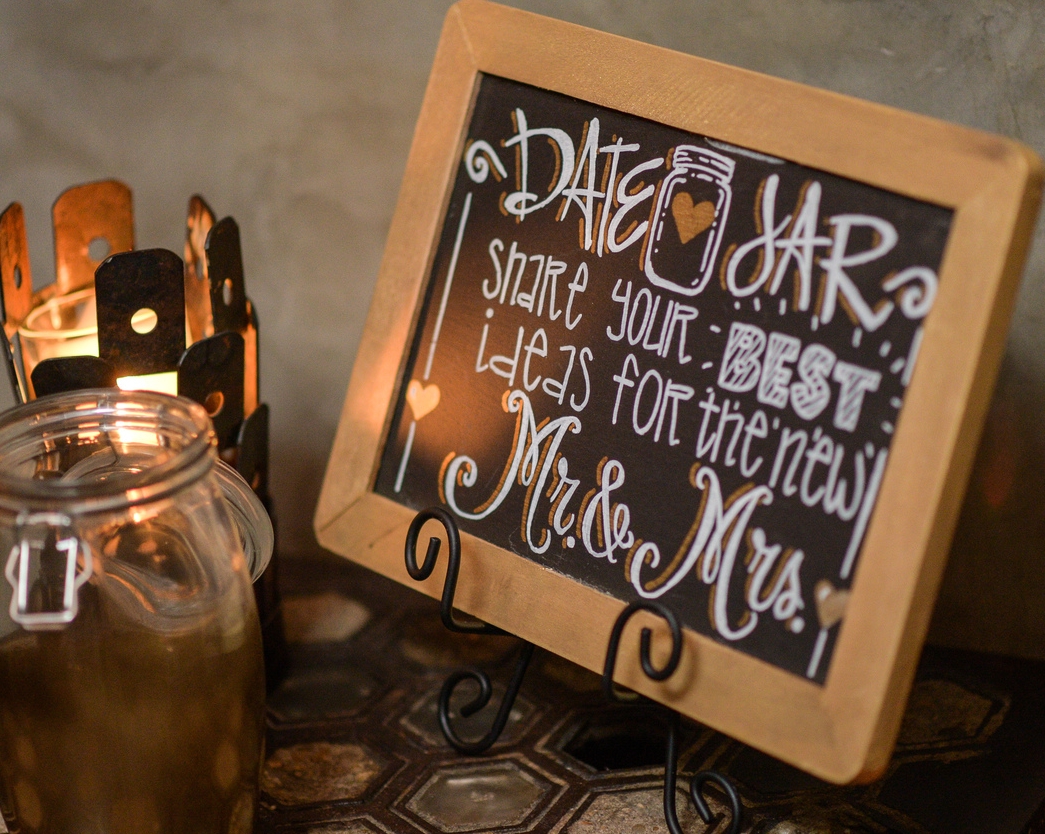 10. We had a cousin write and perform our ceremony, and my husband and I wrote our own vows. It was the most beautiful and intense fifteen minutes of my life. So. Many. Tissues. The combination of the intimate setting, and the deep, heartfelt language of the ceremony was engaging for every person there. To me it felt just as my wedding should feel, extremely close and overflowing with love.

11. Lastly, I managed to get my name changed before the new year! Talk about a Hail Mary, and all before tax season.

So, that covers all the big checkpoints. Final budget tally-- we ended up spending just shy of 8K. I was able to get everything arranged in between trying to pick up my life after losing all our stuff (I still have a touch of PTSD when it comes to making sure everything is unplugged in the house), adjusting to a new home, and working super long hours at my full time retail job (CHRISTMAS IS GAME DAY IN RETAIL, Y'ALL). Dang. I sometimes can't believe I made it, or that it even happened.
I guess what I am trying to say is, make sure you hire a wedding photographer.
For the full album, check out the 88 Love Stories photo blog on my wedding from January 1, 2015.
xoxo,
the sparkler
P.S. Fire photos and postcard photo courtesy of IES!